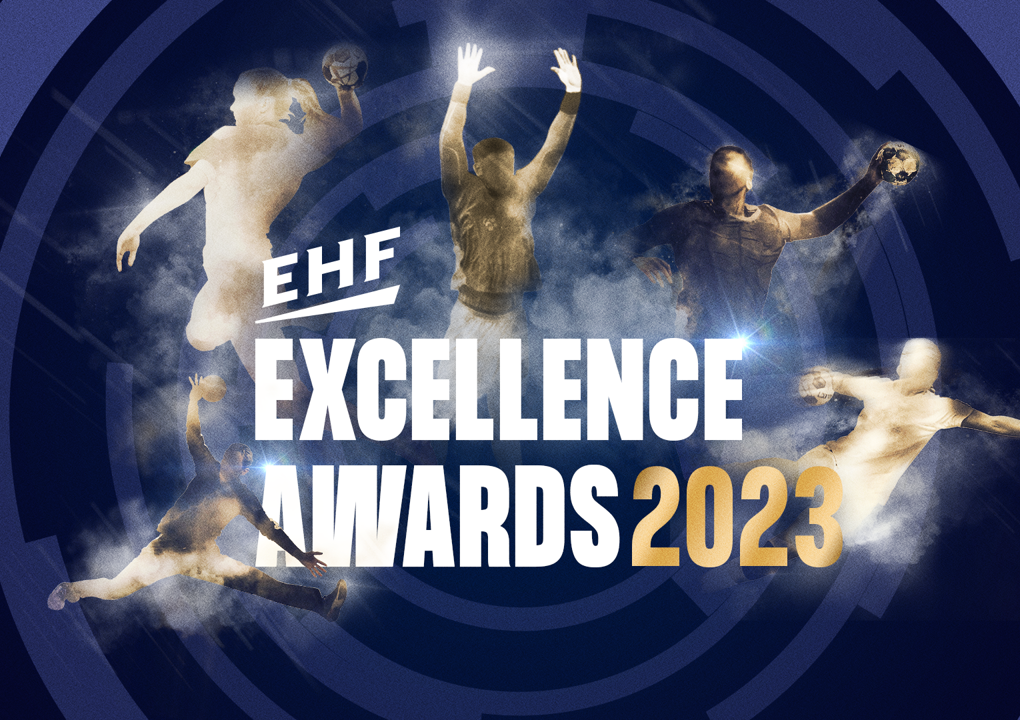 EHF Excellence Awards to honour the season's best handball players
The 2022/23 season in European handball promises to be one to remember as the European Handball Federation will crown for the first time the season's best players in a gala event at the end of June.__PRESENT
The nomination process for the candidates in each position has already begun and now the official name has been revealed: EHF Excellence Awards.
The EHF Excellence Awards – for both men and women – will honour the best players in each position: Best goalkeeper, left wing, left back, centre back, right back, right wing and line player plus best defender and rookie of the season.
From the seven playing positions and the best defender a season MVP, the Player of the Year, will be selected. The best beach handball athletes receive a dedicated award, ensuring an additional aspect of European handball is covered.
The EHF Excellence Awards Gala Night will take place on 26 June 2023 in Vienna.
How do players get shortlisted?
In the EHF Champions League, a team of the round will be named at the end of each week, with the top three players from each position who have received the most nominations by the end of the quarter-finals making the list.
On national team level, every member of the coveted All-star Team gets added to the list. In order to cover both genders, the European players nominated for the All-star Team at the IHF World Championship are put forward. 
Additional players who perform in the EHF European League (one per position), as well as EHF EURO Qualifiers and national team matches (maximum three per position), can get themselves on the shortlist. Each position also has the potential to include a wildcard entry.
The maximum number of candidates per position is nine. Candidates will be finalised once the quarter-finals in the Machineseeker EHF Champions League and EHF Champions League Women have been played in mid-May 2023.
Players, coaches, selected media and fans will be able to participate in the vote with each group's votes accounting for 25% of the overall result for every position.
For more information and an overview of the current nomination process also visit
https://www.eurohandball.com/en/what-we-do/ehf-excellence-awards/__PRESENT