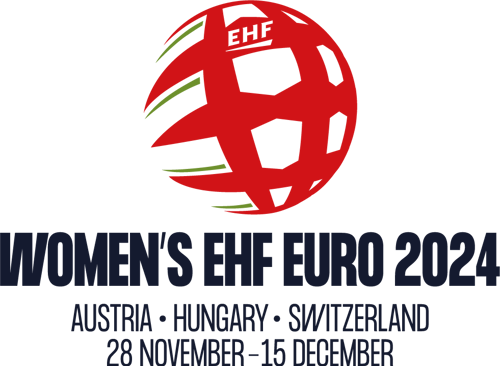 The Women's EHF EURO 2024 will be the biggest yet, as for the first time 24 teams from across Europe will compete to lift the coveted trophy.
The tournament takes place in four cities in three nations – Austria, Hungary and Switzerland. While being three very different countries, the co-hosts share a spirit and passion for handball and are planning to put on a unique and special event.
The Women's EHF EURO 2024 logo reflects this spirit, combining the colours of the three flags – red, green and white – with the dynamic movement of handball.
Thousands of fans will be able to watch the competition, with the preliminary round taking place in Basel (Switzerland), Innsbruck (Austria) and Debrecen (Hungary). The main round will be played in Vienna (Austria) and Debrecen, with the final weekend taking place in Vienna's Wiener Stadthalle, with a capacity of 10,000 spectators.
So the stage is set for a fantastic festival of women's handball and a true celebration of the sport.