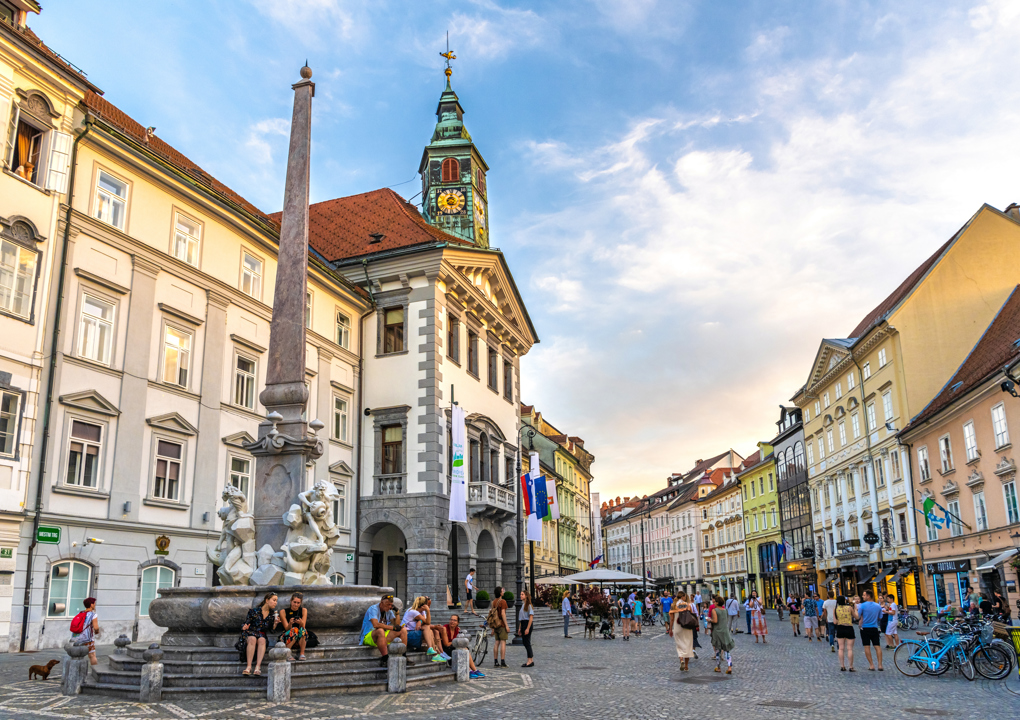 Ljubljana
WHO PLAYS IN LJUBLJANA?
The Slovenian capital will host all three stages of the Women's EHF EURO 2022. The competition will start with the preliminary round group A with defending champions Norway, Hungary, Croatia and Switzerland. The first match in the Stožice Arena will be played on 4 November at 18:00 when Hungary will face Switzerland at 18:00 followed by Norway vs Croatia at 20:30. Matches in the preliminary round will continue on 6 and 8 November 2022 at 18:00 and 20:30.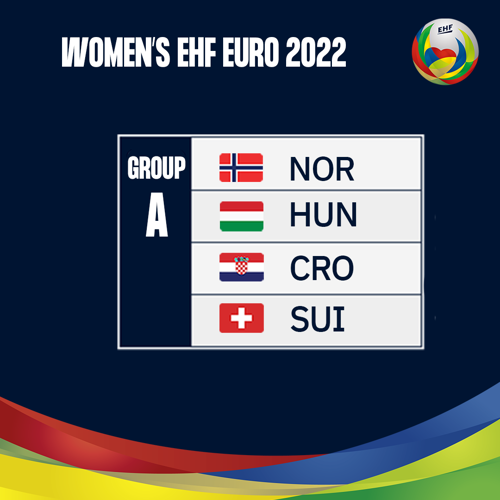 After one day break, the matches of the main round group I will start on 10 November 2022 with the basic schedule for the matches starting at 18:00 and 20:30. Three matches will be played on the last day of the main round starting at 15:30. 
The Women's EHF EURO 2022 will culminate on 18 and 20 November 2022 when the final five matches will be played. Semi-final matches are scheduled for 18:00 and 20:30, preceded by a 5/6 placement match starting at 15:30. 
The final day on 20 November 2022 will start with the bronze medal match at 14:45 followed by the grand final at 17:30. All mentioned times are CET. 
The full schedule is available here. 
If you want to secure your seat in the Stožice Arena for any of the 20 matches, head to tickets.eurohandball.com.

LJUBLJANA
It is often said of Ljubljana, both by its residents and those visiting it, that it is a city made to the measure of the man. On the one hand, it ranks among mid-sized European cities and offers all the comforts of big capitals, while on the other, it has preserved a smalltown friendliness and uniqueness of its own.
During winter, it is its dreamy central European character that prevails, and during summer, its relaxed Mediterranean feel. The city's character is marked by two widely differing and yet complementary features: Ljubljana is famed for its historical heritage and tradition while being a relatively young city with a modern lifestyle. Scientists and academics find it attractive for the international reputation of its university, world-renowned artists for its vibrant and creative spirit, businessmen for hosting numerous business events and trade fairs, and all kinds of experts for being a delightful convention city. 
In Ljubljana, you can still see numerous remains of Emona, the Roman predecessor of Ljubljana, whose foundation stone is believed to have been laid by the Roman Emperor Augustus. The best-preserved part of Emona is its southern town wall, including the city's main southern gate and two postern gates reconstructed by the architect Jože Plečnik between the two World Wars. Also preserved is Emona's main northern town gate.
Ljubljana's better known Roman remains also include the Emonian, a gilded bronze statue whose replica stands in the Zvezda park, not far away from the site where it was excavated. Roman remains are also on display at the National Museum and the City Museum of Ljubljana. The latter manages several open-air historical locations, including the Archaeological Park in the Erjavčeva ulica street and the Emona House Archaeological Park in the Mirje area, where the remains of a Roman house are on display.
Top 5 Sights
Recommended Hotels
Recommended restaurants
Recommended bars
ARENA STOŽICE
The Stožice Arena is a multifunctional sports hall with a capacity of 12,480 and a floor space of 14,164 m2, suitable for hosting national and international sports events, grand concerts, shows and entertainment productions, and other events that attract a significant number of visitors. It was constructed in just 14 months and opened on 10 August 2010.
It is the home venue of the best Slovenian women's handball team Krim Mercator, which is also part of the EHF Champions League, and the best Slovenian men's basketball club Cedevita Olimpija.
In its short history, the Stožice Arena already hosted European Basketball (2013) and Futsal (2018) championship. Now it is ready also for a big handball event.