Women at the heart of the game
In the 'Women at the Heart of the Game' series launched for Women's EHF EURO 2022, the focus is on successful handball players who switched from stellar performances on the court to taking up remarkable roles in different sports functions. They are the women at the heart of the game and they are the women to look up to!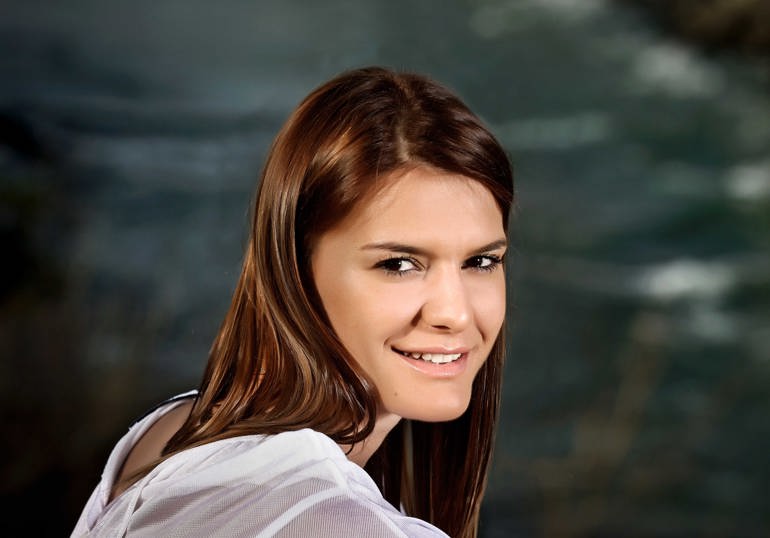 KATARINA BULATOVIC 
Katarina Bulatovic, once a famous Montenegrin left-handed sharpshooter, today a mother with a significant role in the Montenegro Olympic Committee – and a woman to look up to.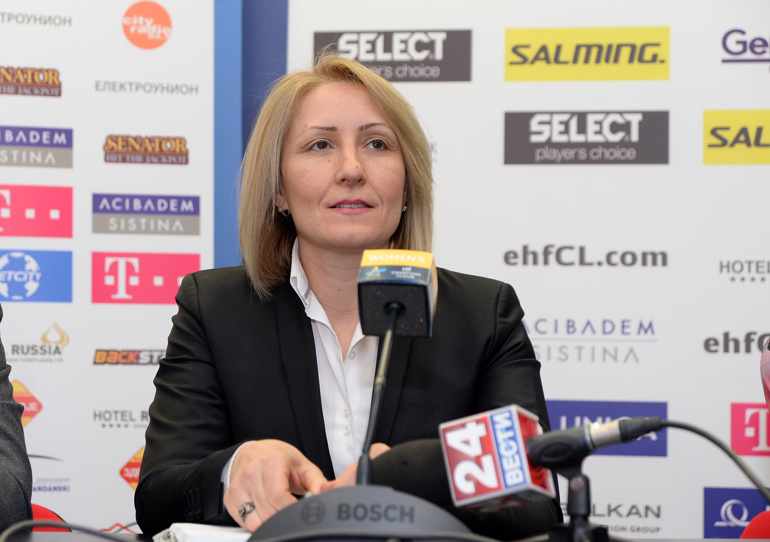 GORDANA NACEVA 
Gordana Naceva has been part of North Macedonia's biggest sports success. Her name is written in handball history. Once a talented goalkeeper, team captain of European champions Kometal Skopje and the women's national team, today a strong woman in sport with a law degree and passion for handball.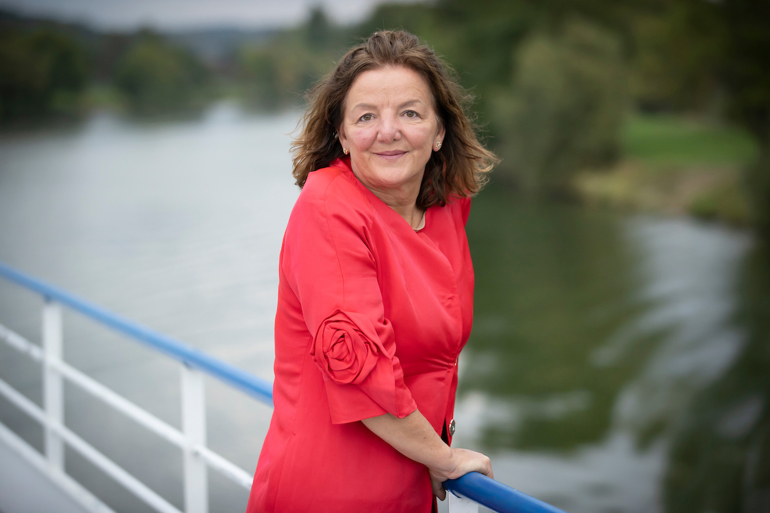 MARTA BON 
Marta Bon has been an important part of Slovenia's women's handball, and sport in general. Bon has experienced all sides of sport as a player, as a coach, as a lecturer, and as a member of many domestic and international organisations. A workaholic with a passion for sport and gender equality, she received the Bloudek Award, the highest award for achievements in the field of sports in Slovenia.
BOJANA POPOVIC 
Bojana Popovic has been crucial for Buducnost and Montenegro's success. A passionate player and now a coach, she lives and breaths handball, even though there were times she thought she would not do it. Today, a proud mother is thankful for her family's support, a crucial component for success. At the start of her career, one family member influenced her decision to pursue handball.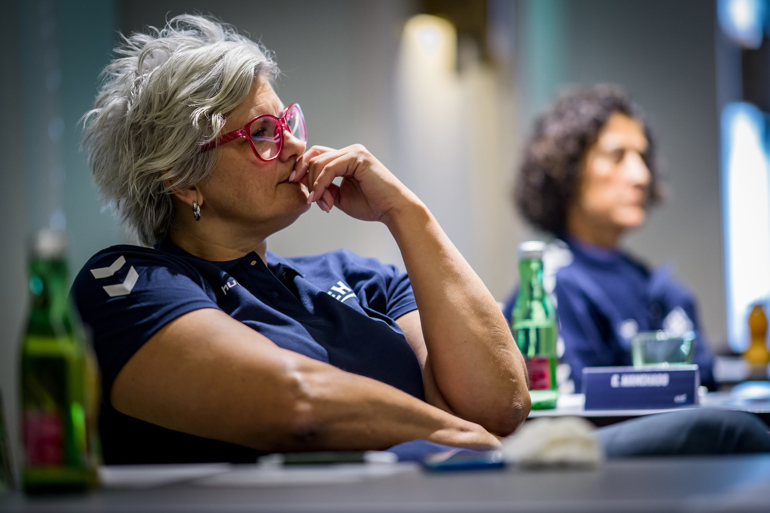 TATJANA MEDVED 
The fifth episode introduces Tatjana Medved, a former top handball player with a bronze medal at the IHF Women's World Championship 2001 with FR Yugoslavia and team captain, long-time EHF Champions League and EHF EURO contender, EHF Champions League Women finalist and EHF Cup Winners' Cup champion, former sports director of Vardar's wonen's team, who now works as an EHF delegate, entrepreneur, and the president of the City Handball Association of Novi Sad.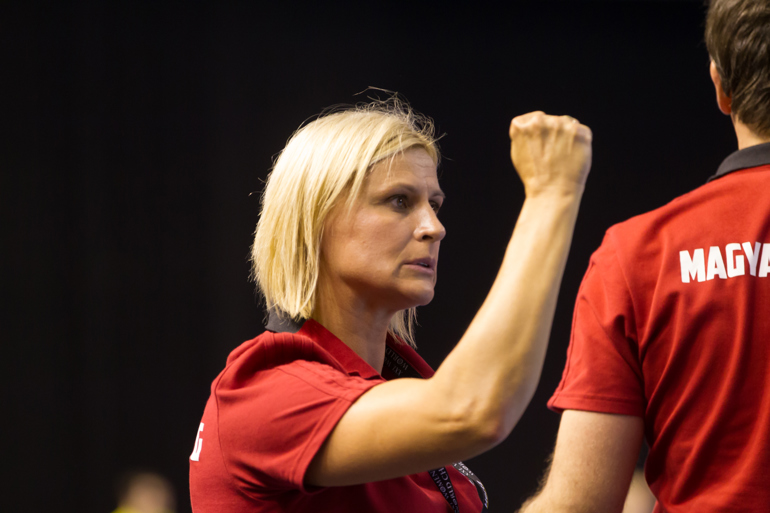 KRISZTINA PIGNICZKI
One woman that knows the feeling of winning a EURO title is Krisztina Pigniczki. The Hungarian player is one of the country's most decorated handball players with one gold, one silver, and two bronze medals from major tournaments with national team. A European champion in 2000, bronze medalist in 1998 and 2004, four-time EHF EURO participant, IHF Women's World Championship silver, and an Olympic Games silver medal from Sydney 2000 are just some of Pigniczki's accomplishments as a player.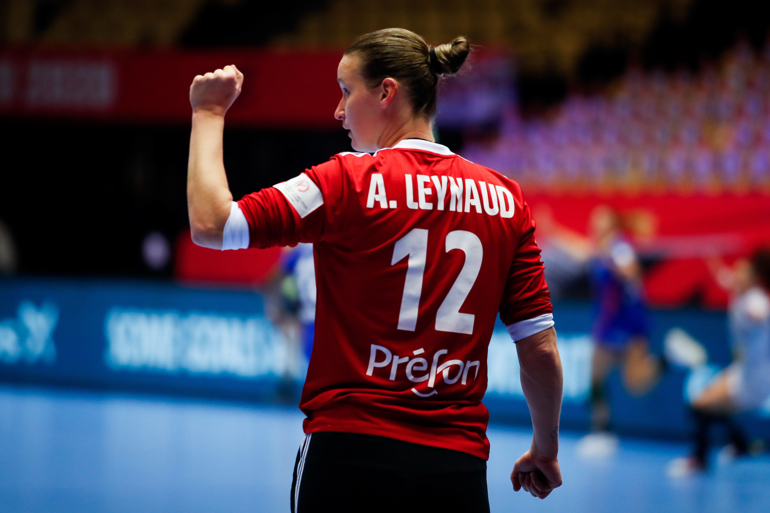 AMANDINE LEYNAUD
In this seventh episode, we introduce you to Amandine Leynaud. A former top handball player with a gold medal from all three major tournaments: Women's EHF EURO 2018, IHF Women's World Championship 2017 and the Olympic Games 2020. Not only that but Leynaud has also won five big honours, including the EHF Champions League Women title and who is now a goalkeeper coach of the French national team.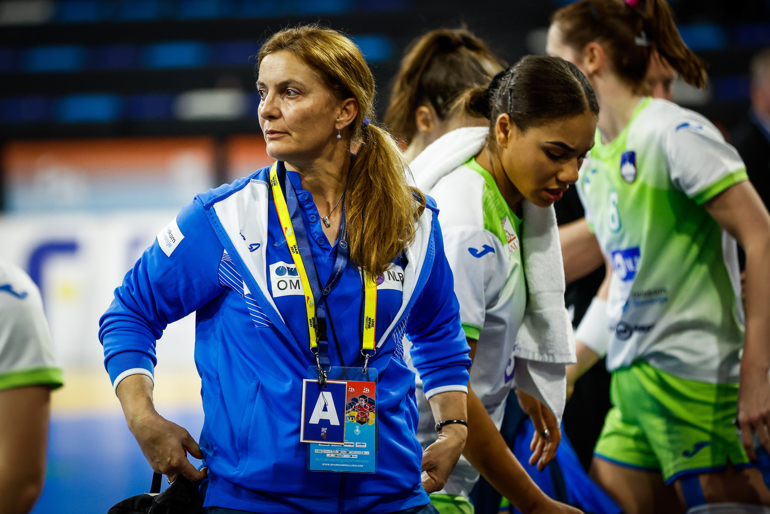 BRANKA MIJATOVIC
The former Slovenian international is a two-time EHF Champions League winner, a member of the Slovenia national team at their first major tournament breakthrough, and today an assistant coach with the national team.