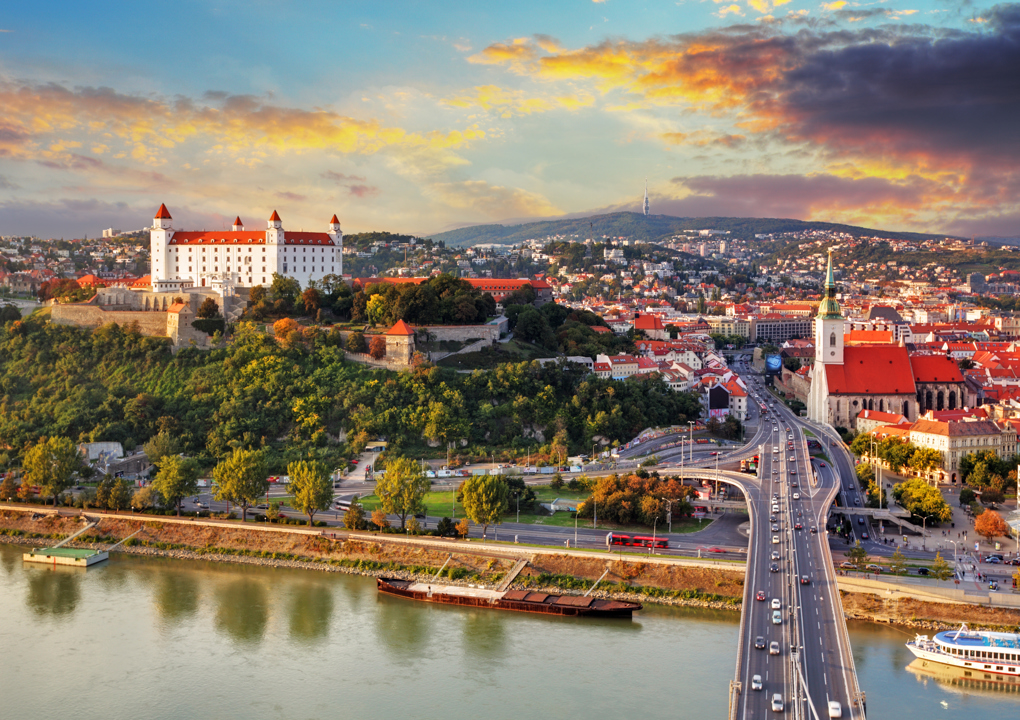 Bratislava
Both Bratislava and Budapest are charming, compact cities, rich in architecture and history, buzzing with energy, vitality and freshness.
Their unique history, attractive sights, rich cultural life, excellent local gastronomy, quality wine and modern shopping centres make Bratislava and Budapest ideal destinations for all. In these two cities everything is close and within easy reach.
They are located in Central Europe, by the Danube, the longest river in the European Union that flows through ten countries, more than any other river in the world.
A number of craft markets and food festivals take place at the beginning of the year in both capitals and the lower temperatures are perfect for mulled wine and trying some great local food specialties. You could also enjoy a cruise tour on the Danube with spectacular views of historical buildings like the Parliament or the Castle.
Fairytale castles in Bratislava make this great city so unique in Europe. Bratislava is a green city, largely covered by parks, especially woodlands, forests and vineyards that almost reach as far as the city centre. Half of Bratislava is flat and the other half is hilly, again, something the two capitals have in common.
ONDREJ NEPELA ARENA
Ondrej Nepela Aréna was reconstructed in 2011 with one of the most advanced game presentation and display setups ever built in Bratislava. It meets all required standards and conditions for organising any large-scale international event, in fact, it is the go-to arena for the most prominent sports or cultural events held in the country. It is situated very near to the Nové Mesto ("New Town") train station in the third district of Bratislava.
The Arena is primarily home to ice sports, but it is also a multi-purpose stadium of various sport-, cultural- and other events, such as indoor ice and bowling championships, concerts and so on. In 2016, Ondrej Nepela Aréna gave a home to the IHF Women's Youth World Handball Championship. The arena can host up to 10,050 spectators for sports events.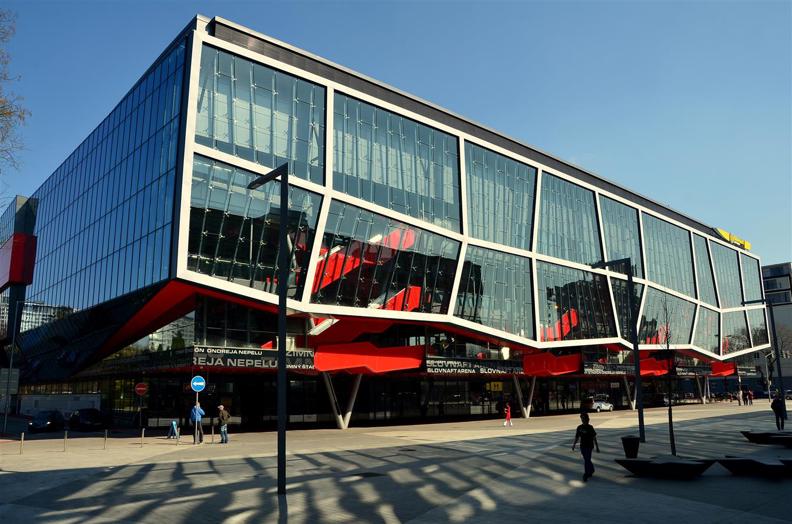 WHO PLAYS IN BRATISLAVA?
The Slovakian capital and Ondrej Nepela arena will host two preliminary round groups and the main round group. Group D features Germany, Austria, Belarus and Poland with group E consisting of defending champions Spain, Sweden, Czech Republic and Bosnia & Herzegovina. 
The matches of group E will begin on 13 January 2022 and continue on 15 and 17 January 2022. Group D matches will consequently be played on even days: 14, 16 and 18 January 2022. Match times are always 18:00 and 20:30 CET. 
The main round competition starts on 20 January and goes on until 25 January 2022 with three matches daily starting and 15:30, 18:00 and 20:30 CET. 
If you want to secure your seat in the Ondrej Neprela Arena, head to tickets.eurohandball.com.