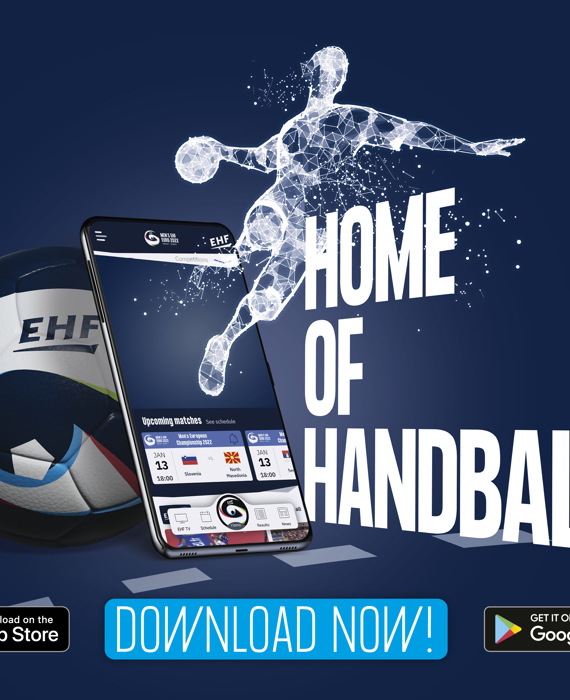 Be part of the game and dive deeper into the world of handball during the Men's EHF EURO 2022 with the official Home of Handball app.
Watch highlights, catch-up on all the latest news, read exclusive interviews with the people that matter and get to know everything from Europe's finest club and national team competitions.
With a wealth of information at your fingertips of all competing teams from the championship in Hungary and Slovakia, look no further than the Home of Handball app to not only stay in the know – but keep you entertained when you need your handball fix.
With the Home of Handball app, following the fortunes of your favourite team during the event has never been easier. Simply choose your team and receive updates and notifications on all the latest news and results directly to your device.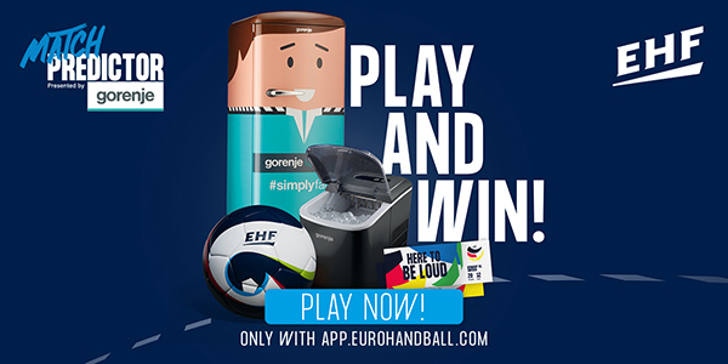 Predict every result from the EHF EURO
Exclusively for the Men's EHF EURO 2022, the Home of Handball also features the Match Predictor presented by Gorenje and the championship's All-star Team Vote. Prove your handball knowledge with the match predictor, create your own leagues with family and friends and win one of the great prizes on offer. When the tournament draws to a close, make sure to select your 'Best 7' in the All-star Team Vote and have your say in which players will make it to the tournament's All-star Team.
Download the app now!
Download the Home of Handball App
Stay in the know, check the scores live and enter our Match Predictor competition now
Download the app here