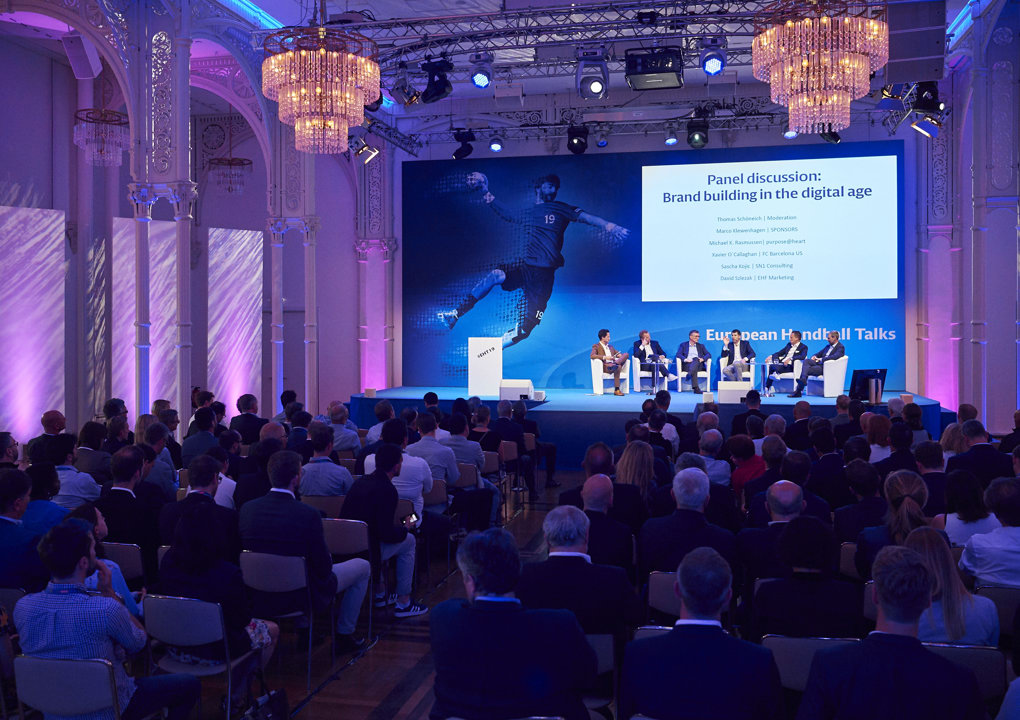 Shaping the future with the European Handball Talks
The European Handball Talks, the exclusive B2B event which brings together sports and business professionals to shape the future of handball, are back and will take place on 16 and 17 June 2023 in Cologne on the eve of the TruckScout24 EHF FINAL4 2023.
Business events were first held in 2016 and are now making their return as the European Handball Talks with a combination of expert lectures and networking opportunities during the highlight weekend of European club handball.
The event will be held at the Flora Köln, the location of choice also for the previous editions of the European Handball Talks.
The EHT will include lectures, panels and best practice examples; feature creative thought leaders from the sports industry; and focus on the future of handball through topics such as digital innovation, trends in technology and marketing, and the development of new sponsorship opportunities.
Norwegian Anders Indset, one of Europe's leading economic philosophers and bestselling author, is headlining the speaker line-up. His book 'The Quantum Economy' was ranked no.1 business book in 2019 in Germany. Indset also played handball for several years. A detailed programme and full speaker list will be announced soon.
David Szlezak, EHF Marketing Managing Director, said: "EHF Marketing is delighted to reintroduce the European Handball Talks to the sports world and to shape the future of handball. The event in Cologne will be a perfect platform to connect business professionals and European handball to lift the sport to a higher level. The programme is taking shape and I am especially excited to confirm this year's first speaker. After competing with him on the court for many years, I am delighted to welcome Anders Indset on the stage of the European Handball Talks and meet again in Cologne. "
Tickets for the European Handball Talks include access to the entire programme and all sessions as well as a special experience and unique networking opportunities in the Business Lounge VIP area at the TruckScout24 EHF FINAL4 2023.
More information about ticketing via hospitality@ehfmarketing.com or eurohandball.com.